Crunchyroll is a name you must be acquainted with if you enjoy anime and East Asian dramas. You might even claim that Crunchyroll serves as a substitute for Netflix. Therefore, if Crunchyroll won't load, you might experience severe FOMO.
You're attempting to get your app to load while all of your friends are watching the most recent episode of your favorite anime. If you've tried everything and Crunchyroll still won't load, you might need our assistance.
There may be times when you try to connect to Crunchyroll and are confronted with a variety of error messages, a blank screen, or just an unresponsive app. Unfortunately, not all platforms are impenetrable.
read also: Best YouTube to MP3 Converters for Android
Why Is Crunchyroll Not Working?
As with any streaming platform, there are several factors that might cause Crunchyroll to malfunction or even cease operating entirely. These factors include:
Site issues and the servers being down
Ad-blocker interferences
Improper VPN settings
Complications with the Firewall, and more
Here are some solutions to the Crunchyroll loading issue:
read also: Best Snapchat Apps Alternatives‍ for iPhone and Android
Top 5 Ways To Fix Crunchyroll Not Loading
Crunchyroll Not Working: Check The Servers
if Crunchyroll Not Working First, ensure that the issue is not with the servers. Run a separate app on the smartphone to test your internet connection. If you have access to the internet, use these steps to verify the Crunchyroll server:
Go to downdetector.com and in the search bar type Crunchyroll.
Click on Search and you will see if the servers for Crunchyroll are down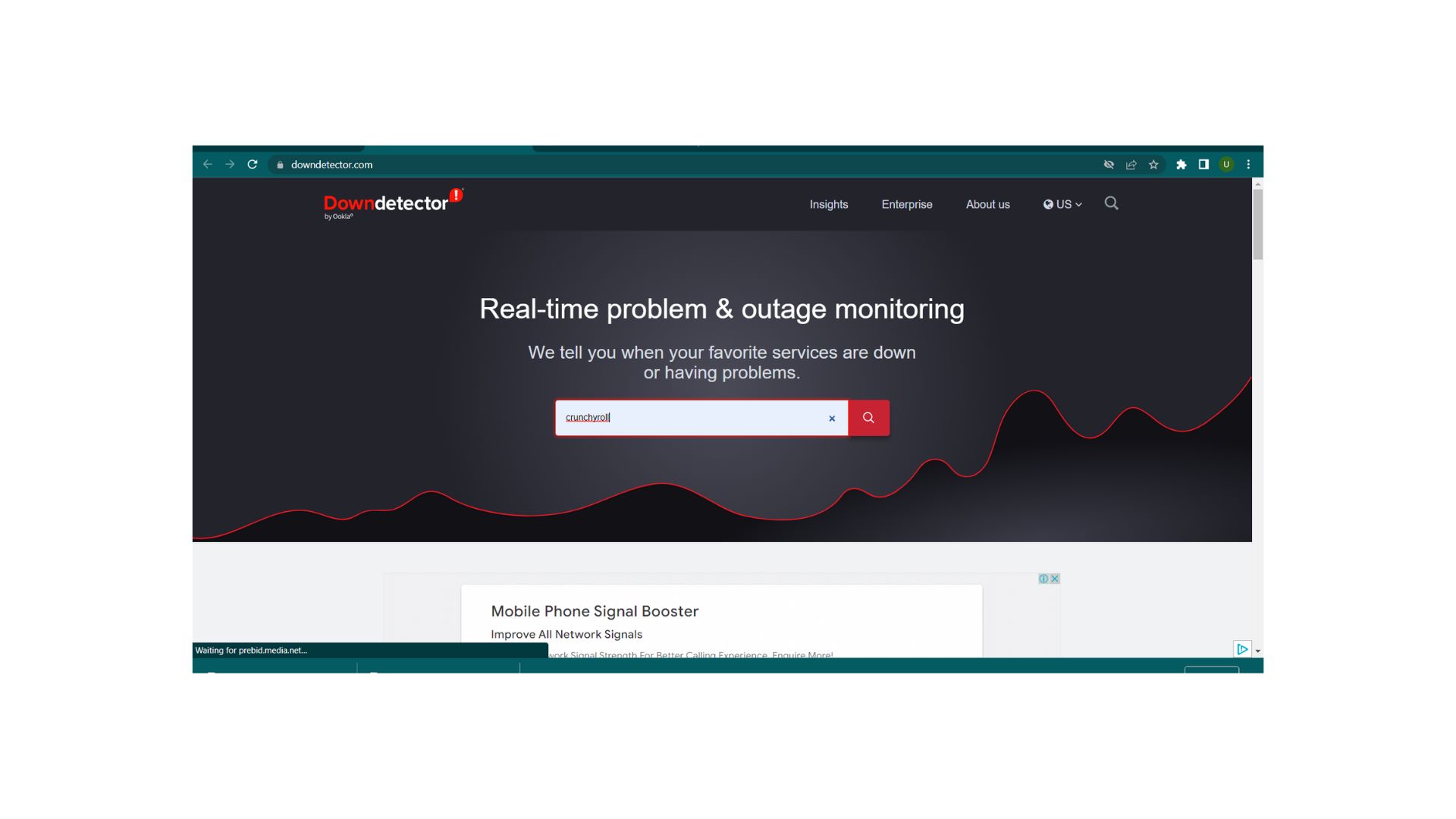 If the problem is with the servers, you have no control over it; the Crunchyroll developers must resolve the issue. If the servers are operational, try the following steps to resolve Crunchyroll not loading.
Crunchyroll Not Working: Update Device Software
Whether you're using Crunchyroll on an Android, iPhone, or browser, make sure the device or browser is up to current. If Crunchyroll still does not function after upgrading your device or browser, proceed to the next step.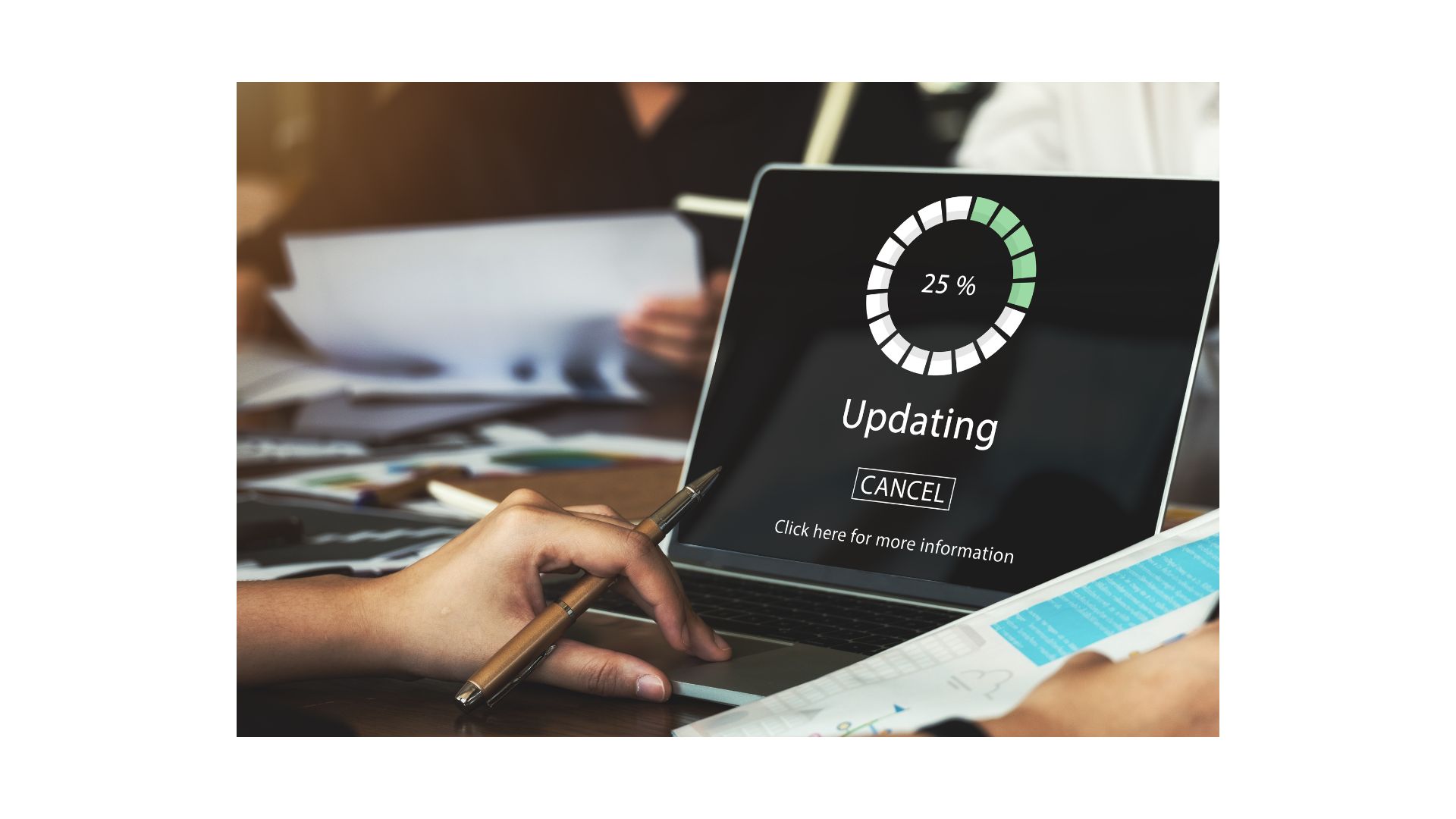 Crunchyroll Not Working: Update Crunchyroll App
If your device's playstore or app store isn't configured to auto-update and you're using the Crunchyroll app, your app may be stuck on an earlier version. Using an outdated version of the app may cause your app experience to lag. So, update your Crunchyroll app to the most recent version.
read also: 10 of the Best Apps Like Doordash
Crunchyroll Not Working: Disable Ad Blockers
Ad filters may be the most important enhancement to the Crunchyroll experience for non-premium users. Ad blockers, on the other hand, can sometimes render Crunchyroll utterly unusable, rather than improving the streaming experience. So, if you're using ad blockers, go to your browser extensions and turn them off.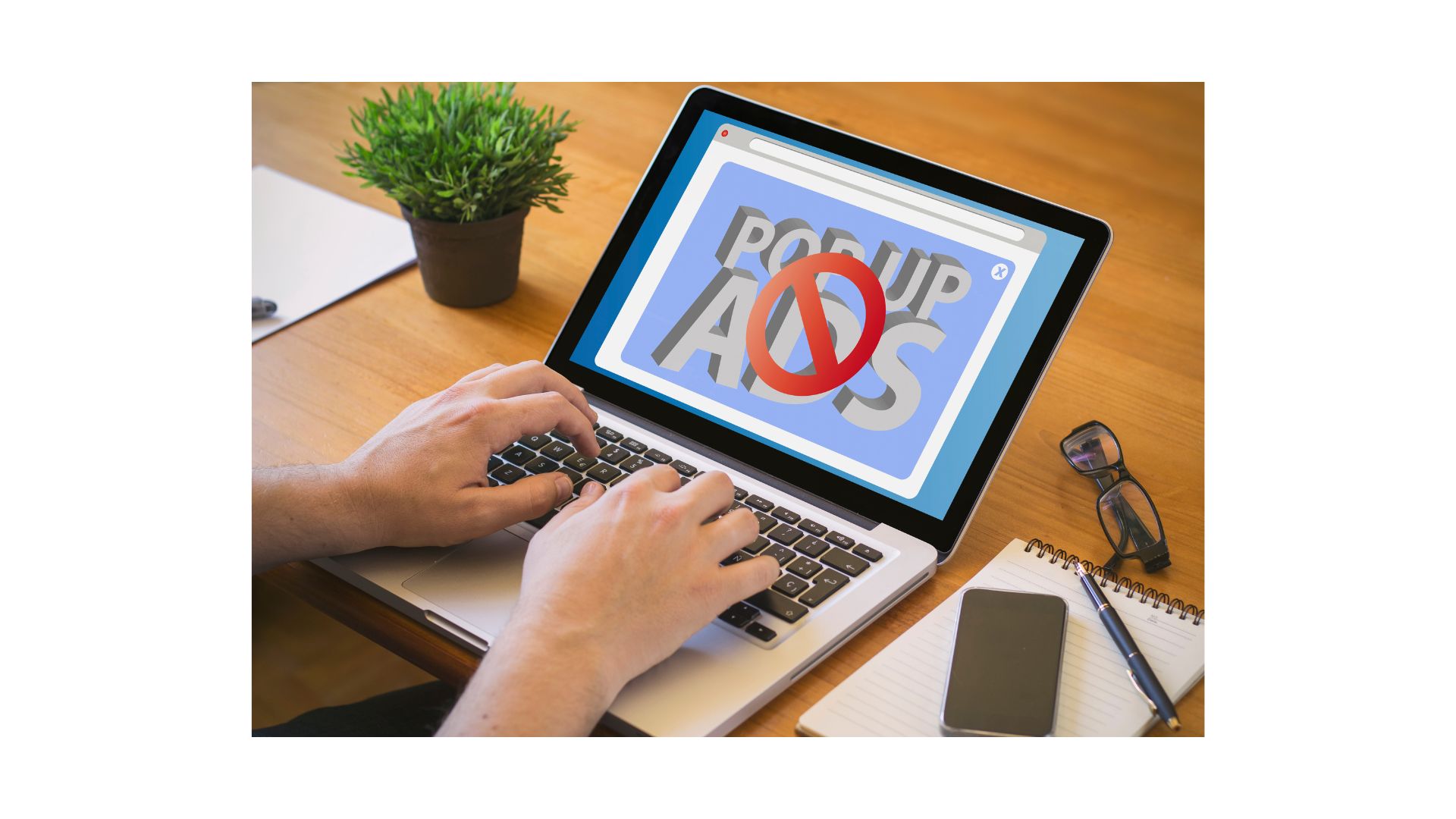 Crunchyroll Not Working: Disable Antivirus
We know Crunchyroll is a safe website, but your antivirus software might not. If your antivirus program misidentified Crunchyroll as a malicious website, you will need to manually disable your antivirus so that Crunchyroll may function normally. After you've found and disabled your antivirus, restart your device for good measure.
Crunchyroll Not Working: Reinstall the Crunchyroll App
If resetting didn't do the trick, then you should consider reinstalling it entirely.
Press the Windows key to open the Start Menu.
Press the Settings button.

It's the one shaped like a cogwheel.

Go to Apps.
Scroll down until you see the Crunchyroll app.
Click on it and select Uninstall.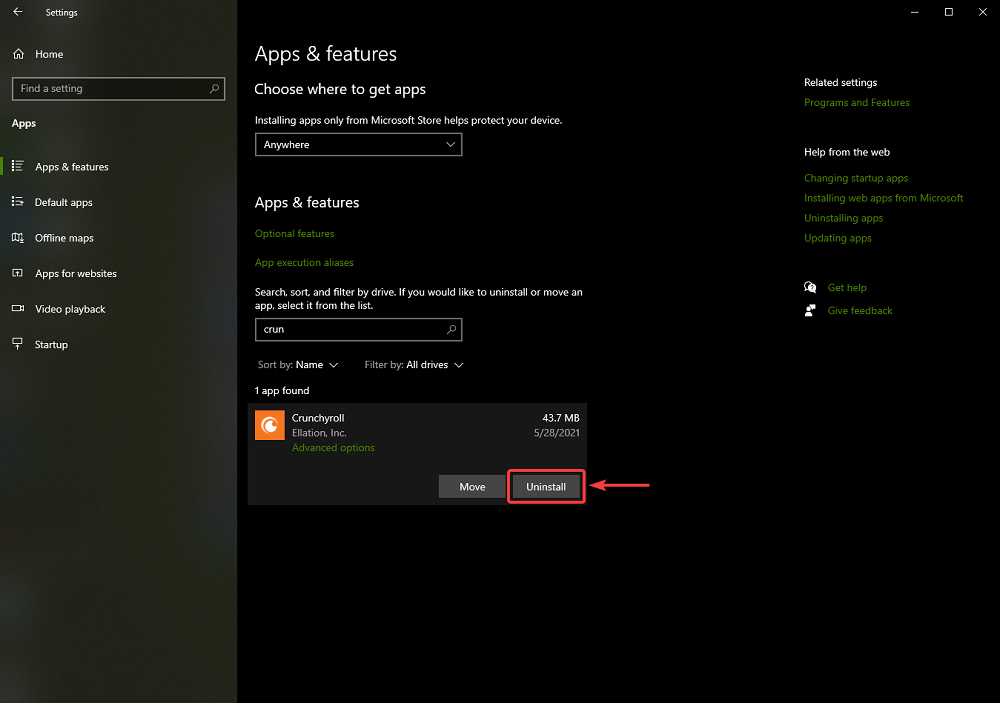 Crunchyroll Not Working: Contact Crunchyroll Support
If none of the previous alternatives work, it's time to seek expert assistance from Crunchyroll Support, since it's most likely a problem with your account data on the cloud, or a Crunchyroll backend issue.
Simply go to the official Crunchyroll support forum, fill out the form with specifics about your problem, and wait for them to contact you, hopefully with a solution.
Crunchyroll Doesn't Work
We hope that by following these instructions, you will be able to enjoy Crunchyroll's enormous anime and manga collections without any technical concerns, both in your browser and in your Microsoft Store app.
Is Crunchyroll unavailable for you? If you're having any additional problems, please let us know in the comments area below.