Are you trying to restart or switch off your iPhone 14 or iPhone 14 Pro? These details pertain to this.
An iPhone X or later must be turned off or restarted via a whole separate process. On an iPhone 8 or prior model, turning off the smartphone was as simple as pressing and holding the power key.
Therefore, you're living the good life with a brand-new iPhone 14, iPhone 14 Pro, iPhone 14 Plus, or iPhone 14 Pro Max. But how can you stop the device from running? We're going to answer it today because it's a frequently asked question.
read also: How to Take a Selfie on iPhone: Tips and Poses
there is a hidden way to shut down and restart iPhone 14 without the power button when it's broken or not working
How to power off your iPhone 14, 14 Plus, 14 Pro, or 14 Pro Max
1. Using buttons to power off your iPhone 14, 14 Plus, 14 Pro, or 14 Pro Max
This is the standard method for turning off an iPhone, which calls for the use of both the physical buttons and screen. If you try to switch off your iPhone without moving or touching the screen, it won't work, though.
Hold down the Volume Up or Down and Side buttons while you wait for the power off slider to display.

Drag the slider that says "slide to power off" to the right.
The iPhone will now turn off.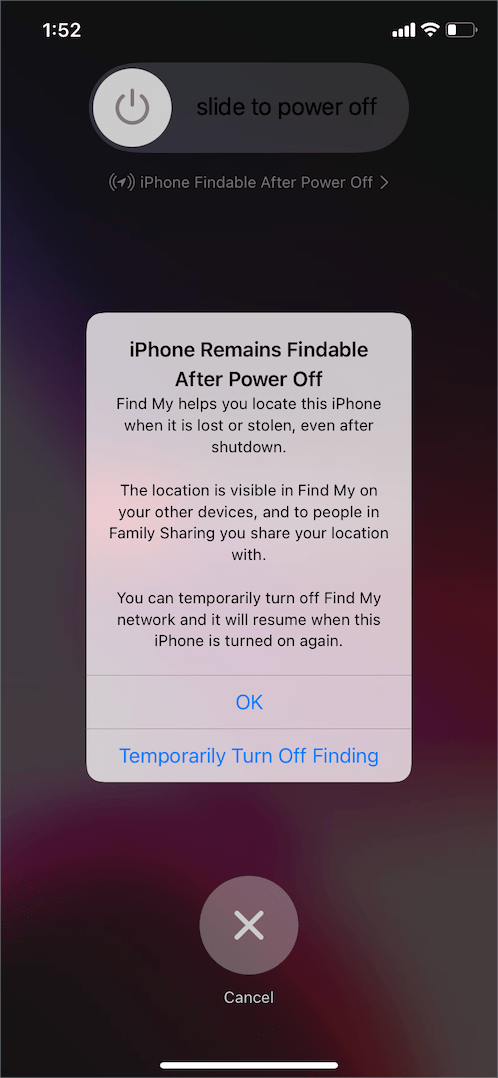 Simply press and hold the Side button for a few seconds to turn on the iPhone 14. You'll see the Apple logo on the screen once the iPhone turns back on.
2. Without power button to power off your iPhone 14, 14 Plus, 14 Pro, or 14 Pro Max
Without pressing the physical buttons, iOS includes a virtual option that allows you to turn off an iPhone or iPad. It makes it simple to turn off your iPhone without pressing the Side and Volume keys simultaneously. When the Side button isn't functioning or when you're using the smartphone by yourself, this is useful.
Without pressing the power button, switch off your iPhone 14 by:
Go to Settings > General.
Under General, scroll down to the bottom and tap "Shut Down".
Slide to power off the device.
3. Use Siri to power off your iPhone 14, 14 Plus, 14 Pro, or 14 Pro Max
Trying to use Siri to turn off your iPhone 14?
Apple customers may now switch off their iPhones using Siri as of iOS 16. If your iPhone is unlocked, you may use this to indirectly switch it off without using the screen. It is a practical way to turn off the iPhone 14 without using the power button or the screen swipe. When the screen on your iPhone is damaged or malfunctioning, it is useful.
To switch off an iPhone 14 without the screen,
Launch Siri either by saying "Hey Siri" or long-pressing the Side button on your iPhone. Then use one of the below voice commands to proceed.
Turn off my iPhone
Switch off the iPhone
Shut down my iPhone

Siri will then read and display the message "Just to confirm, you want to shut down this device?" To continue, just say "Confirm" or hit the confirm button. The system will now turn off.
Similar to that, use the instructions listed below to ask Siri to restart your iPhone 14.
Restart iPhone
Reboot my iPhone
4. How to force restart iPhone 14 or 14 Pro
There are situations where forcing an iPhone to restart is your only choice. If your iPhone 14's screen is frozen, frozen on the Apple logo, or frozen on the loading screen, this will occur. Perhaps a simple restart won't work when your iPhone is unresponsive to touch or isn't reacting to anything.
Press and fast-release the volume up button to restart iPhone 14 forcibly. Then rapidly release the volume down button after pressing it. Once you see the Apple logo on the screen, start pressing and holding the Side button. Let the computer start up.
5. How to restart iPhone 14
The iPhone and iPad don't offer a restart or reboot option, in contrast to Android devices. Users therefore only have the choice to manually turn the gadget on once it has been powered down. Thankfully, iOS 12 and later include a restart option that is buried and less known by consumers. Furthermore, an iPhone running iOS 16 may now be restarted using Siri.
Without buttons, you may restart your iPhone 14:
Go to Settings > Accessibility > Touch.
Tap on "AssistiveTouch" at the top and turn on the toggle next to AssistiveTouch.
The AssistiveTouch virtual button will now appear on your screen.
Tap on "Restart" and select 'Restart' to confirm.
Voila! Your iPhone will now restart automatically.